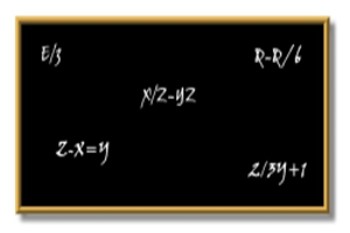 Over the holidays I had the opportunity to read a new book. I enjoyed it thoroughly . . . except for one thing . . .
I hadn't gotten very far in the novel before I began to feel like I had read it before. You see, while I hadn't read that particular story before the novelist was using a formula that she had used in her earlier novels. After reading only a few short chapters, I was able to predict the outcome.
So, what do you think of formula writing?
While it may make the writer's life easier, it may also lead to boredom for the reader.
"But," you might say, "I'm a copywriter. I can see where how this discussion impacts novelists, but none of this applies to me."
That's where you'd be wrong.
I'm a copywriter too, but I have to admit that I've been guilty of using formulas in writing my copy before. I think that it's only human nature that if we find something that works, we want to stick with it.
However, repeating the same formula over and over doesn't always make for the best copy. What worked the first time may not work over and over.
What do you think?
Contents (c) Copyright 2009, Laura Spencer. All rights reserved.
Image Source: Laura Spencer