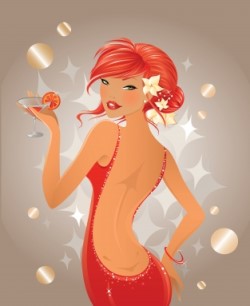 Every so often I get one of these offers – just write an article (or two, or three) for us free of charge and it will help you market your freelance writing business by giving you exposure as a writer on our website. You probably know the kind of offer that I mean. If you're a freelance writer, then you've probably gotten some of these offers yourself.
Now, a decade or two ago, this type of offer might have had some real merit. Back then, it was pretty difficult and possibly costly for a writer to promote their skills. Only large companies could afford to have a web presence and traditional advertising was (and is still) expensive. The offer to write for exposure would have been. . . well, somewhat tempting.
I'd say that blogging and social media have changed all that. For a few hundred dollars almost anyone (and I mean anyone) can have a web presence and promote themselves. At no additional cost, that same someone can sign up for multiple social media venues and use those venues to promote their website – the only limitation being the time that it takes to actively participate in social media.
Now, don't get me wrong. I'm not against doing an occasional guest post as a favor or as a possible way to expand my own audience when I have time. I've done it in the past and I'm sure that I'll do it again. Nor am I against accepting a guest post here from bloggers whose work I am familiar with and admire (particularly if they are NOT trying to hard sell a product that is only marginally related to this blog's topic). In fact, I know of several bloggers who have successfully used guest posting to build their community.
However, when it comes to writing with only exposure for compensation, I am generally against it. For one thing, it takes valuable time away from working on paying gigs. Plus, in my experience, such offers rarely live up to the promises made. Most of those who make the offers are talking in terms of potential exposure (if they really did have a successful venue they would be able to compensate the writer for their work).
At any rate – this is my experience with write for exposure gigs. What's yours?
Image Source: www.stockxpert.com