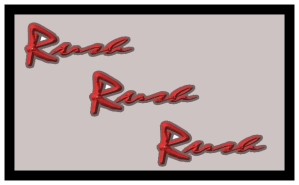 I think it's been a while since I've done a real WAHM Wednesday post.
Well, the wait is over! Today I'm posting on a real WAHM (work-at-home mom) issue for all of you freelance writers who are also WAHMs.
If you have school age children, then you may also be facing what I'm facing right now: the spring crunch.
The spring crunch happens every year, but every year it catches me somewhat by surprise (even though I was expecting it – if that makes sense).
The spring crunch occurs not only because of my busy workload, but also because of the extra assignments and activities that the kids must do to wrap up the school year.
How about you? Are you facing the spring crunch this year? If so, how are you handling it?
Contents (c) Copyright 2008, Laura Spencer. All rights reserved