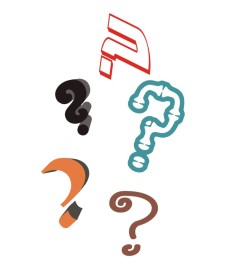 Over at the Freelance Parent blog, Tamara Berry is discussing: What to Do When Your Project Outgrows the Agreement. It seems that Tamara recently found herself in a predicament that many writers (including yours truly) find themselves in from time to time – the project required far more work than she thought that it would.
If you're trying to make your living as a writer, then this situation can be critical to your success. In fact, if it happens too often, then your business could be headed for disaster. Determining the project agreement, or scope, of the project is critical to ensuring that a writer doesn't agree to work at a loss.
To keep this situation from happening too often, I've developed a basic list of questions that I ask prospective clients, and even existing clients, before I accept a new project. I thought it would be fun today to share that list of questions with you, and ask for your comments and feedback.
(Note: Some clients are more expressive and answer some of these questions without being asked. For others, I have to ask every single question.)
Question One: What Type of Writing Project Do You Need?
There is a world of difference between writing fresh new material and editing or revising the client's existing material.
Question Two: What Does [Insert Client's Term] Mean To You?
Many clients throw out terms like "light editing" or "keyword article," without really knowing exactly what they want. By getting them to define the term more specifically you are much more likely to be able to give them an accurate estimate.
Question Three: What Is The Subject of This Writing Project?
This is an important question since it determines how much research I will need to do. There are some topics that I could write knowledgeably about with very little research. There are others that I may not be qualified to write about ever.
Question Four: Who Will Be Reading This Material?
This helps me determine the audience for the project. An article about ecology aimed at elementary school children would be quite different from an article about ecology written for doctoral students.
Question Five: Can You Show Me A Sample Of What You Think The Finished Project Would Look Like?
This is a very important question, because it helps me to determine the client's expectations.
Question Six: What Information/Materials Will You Providing?
If I'm going to need to provide quotes from individuals to include in the writing project, then obviously that will require a lot more work. On the other hand, many clients provide links to articles that they would like me to reference and/or quotes principals in their company.
Question Seven: Will I Need Supply Any Additional Materials?
Some clients may request that I provide a royalty-free image, link, or other specific detail.
Question Eight: How Long Do You Expect The Finished Project To Be?
Web content clients typically give this answer in words. Technical writing and editing clients typically give me this answer in pages. (Be sure to ask font size and whether a page is double or single-spaced.)
Question Nine: Do You Anticipate Other Writing Projects?
This question helps me in future planning. If someone is going to give me a weekly, or monthly project, I know to create a slot for that project on my work calendar.
Question Ten: How Did You Hear About Me?
This is a marketing question that lets me know what strategies for marketing my services are most effective. (While referrals are still my number one source of new work, I'm also getting a healthy number of inquiries from clients who have seen my writing on one of my blogs.)
Notice two questions that I do not ask:
How much are going to pay for this project?
When is it due?
I don't ask these questions up front (although many prospective clients volunteer this information), because I've found that it's best that I provide this information to prospective clients in a free customized proposal. Since I'm the only one who really knows how long a project is going to take, I'm really the only one who can put a price on my services.
Besides, the answer to the second question is usually "yesterday." To keep from getting overloaded, I take a look at my work calendar and fit new projects into the first available slot.
What do you think? Did I miss any questions? Do you ask different questions?
Leave a comment
Contents (c) Copyright 2008, Laura Spencer. All rights reserved