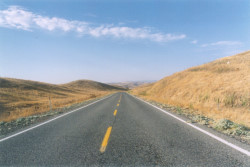 Is your writing timeless?
By timeless I mean, will your content be meaningful to readers ten or twenty years from now?
An example of writing that is already losing its meaningfulness would be an article about how to program a VCR. Or going back even further, a magazine article about how to operate an eight-track tape player.
Since most people now use DVD players Since most people now listen to music through streaming services and even fewer people use DVD players or eight-track tape players, these topics now have a limited audience (although there was a time when they may have been popular). (Updated post in February 2014) In five or ten years, articles on these topics will have an even smaller audience.
If you're like me, most of what you write will be dated at some point in time.
That's okay, as long as both you and your client understand the difference between creating content that will become obsolete and content that is timeless.
Just in case you don't, here are some ways to avoid dating your writing:
Avoid product references. Products come and go. Features change. Example: Rather than write an article about a specific money management software, write an article with general tips about managing your money.
Avoid references to current personalities. Quick – who lost the presidential election of 1988? Do you remember? Neither do most other people. Unless a celebrity has been a household name for at least five years, using their name will date your piece.
Avoid using too many slang words. Every generation has its own unique way of communicating. Sometimes slang words catch on and become mainstream. More often, they slip from usage and become meaningless.
Here are some tips to keep your writing timeless:
Focus on universal aspects of your content. Some human problems never change. Write about those. Ignore problems that are likely to be specific to a particular time period.
Picture your audience. Would your child understand this article? How about your grandmother? The more people that you can envision reading and getting something from your writing, the more likely it is to be timeless.
Other great posts to help you write timeless articles and posts:
Contents (c) Copyright 2008, Laura Spencer. All rights reserved
Image Source: www.sxc.hu