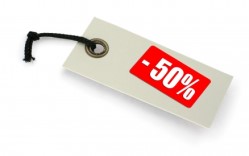 If you purchase copywriting services or articles, then you may be tempted to use a "bargain" writing service to meet your writing needs. In this economy, such a temptation is understandable. Everyone is looking for a way to trim costs.
However, if you use one of the so-called bargain writing services there are a few factors that you should be aware of. While there are some talented writers out there who sell their writing services below the going rate, there are also some cut-rate writers whose cheap writing could actually end up costing you more money in the long run.
Here are some things to look for when hiring a writer:
Does the writer understand the assignment? If you order one type of article and receive another, it's going to cost you. Either, you have paid for something that you cannot use at all, or you will have to pay someone to fix the work.
Does the writer have solid writing skills? Sometimes bargain writers are a bargain because they do not proofread their work carefully. Copy filled with typos and grammatical errors is a poor reflection of your company.
Is the writer familiar with the language? Often, writers whose native language is different from the language that they write in fail to grasp subtle meanings or cannot understand commonly used phrases.
Is the writing original? Some bargain writers deliberately, or even accidentally, copy already published material. Publishing a plagiarized article could result in a lawsuit. At the very least, you will have to remove it from your website.
Will the writer continue to be available? Many beginning writers start by charging less than they can really afford to charge. However, once they find better paying work they no longer communicate with the low-paying clients.
If you are hiring a writer, it is best to exercise caution or you could end up paying for the same writing project twice. Here are some additional steps to take:
Ask to see a writer's samples. Are there typos? Is the language clear?
Examine the writer's rate schedule. Does he or she seem to be charging too little for the amount of work required?
Explain that all work received most be original and that all sources must be cited.
Remember, if a writing bargain seems too good to be true, then it probably is.
Image Source: http://www.stockxpert.com/
Contents (c) Copyright 2009, Laura Spencer. All rights reserved.