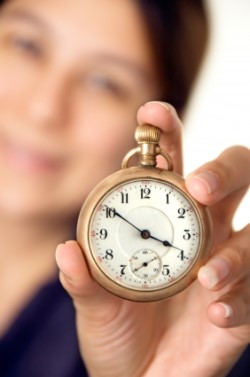 I am often asked whether I accept rush writing jobs.
My answer to that question is: Yes!! Sometimes. . .
I will take on rush work when I can complete it without affecting other project deadlines.
You see, as a professional, I know that your deadlines are important. When I agree to take on your project you can rest assured that I will do everything in my power to meet your deadline.
That means that I will not put your project aside for last minute work even if that work pays more. I will fit a rush job into my schedule only if it will not negatively impact projects that I have already committed to.
However, if I can safely fit your rush job into my schedule, I will.
What is a Rush Job?
That is an excellent question and I'm glad that you asked.
Like most writers, I plan my schedule at least a week in advance. The earlier that you give me notice of your project; the better I will be able to fit it into my schedule.
People tend to think that a rush job is always work that is due the next day. That is not necessarily the case. What is considered a rush job varies depending on the scope of work and amount of effort required as well as the project due date.
On the one hand, if you contact me today about a project that requires forty hours of effort and is due in five business days I would consider that a rush job even though it is not due for a week because it is a large effort.
On the other hand, if you contact me today about a project that requires five hours of effort and it is due in five business days I would not consider that a rush job.
A handy rule thumb: it is easier for me to fit smaller jobs into my schedule than larger jobs.
Do You Charge Extra For Rush Job?
In general, I charge extra for rush jobs. However, a few people think that by paying extra money they can get me to push other client's deadlines back. I assure you that will not happen.
If I can't fit a rush job in to my schedule and still honor my commitment to other clients, I won't accept it and no amount of money will change that. Period.
I Have a Rush Job Right Now, What Should I Do?
(Edited to incorporate changes on 9/19/09.) You can contact me with your rush project information. I'll review your information within eight twenty-four business hours (often sooner) and let you know if I can fit your project into my schedule.
If I can get your work done according to your time frame, you will be provided with a free custom project cost estimate. If I cannot complete your work within your specified time frame, I may suggest writing colleagues for you to contact. (Added 9/19/09) For a reasonable fee, I may also offer to select and supervise qualified writers for your project.
Contents (c) Copyright 2008, Laura Spencer. All rights reserved
Image Source: www.stockxpert.com