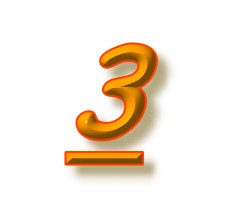 Shh!
Don't tell anyone. . .
I play favorites. I didn't start out to do it, but that's just that way that it has worked out.
You see, I try to visit as many different blogs about freelancing and about writing as I can. I've shared many of those visits with you, and I have to admit that there's a lot of great blogs out there.
But over time some blogs have consistently stood out. I find myself looking forward to visiting these blogs each day and am impatient when the expected post doesn't materialize.
The time has come, however, to share these favorites with you:
Men With Pens – Witty, original, and amusing. Yet, I learn something each time I visit. Just when I think they can't possibly come up with something new, the penmen manage to do it again. Don't forget to visit the comments, which are a world in and of themself. There's also a forum.
Freelance Writing Jobs – Deb Ng started this site to help writers find better paying jobs. She still does that, but she evolved the site into something more when she turned it into a blogging network. Deb's managed to attract some of the most talented writers to her site (while you are there, check out my guest post: Baby Steps to Paid Blogging).
Freelance Folder. Alright, yes. I do write for this site so I might be a bit biased. However, I enjoy reading this blog even when I'm not the author of the most current post. The information is always on target. There's also a forum and a job bank. The real strength of this site, in my opinion, is the way the readers pitch in to help each other, as seen in the comment.
Do you play favorites too! What blogs do you find indispensable?
Contents (c) Copyright 2009, Laura Spencer. All rights reserved.
Image Source: Laura Spencer