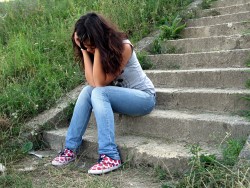 I know that I do.
Of course, I started this blog with all the right intentions, hoping to spotlight some of my best work here. In the real world, however, it just hasn't turned out that way.
Don't get me wrong.
There's some good stuff here, on WritingThoughts. Plus, I hope to post some good stuff here in the future. Stick with me, please!
By and large, however, my very best work usually goes to my customers who are all over the web. I do some of my best work for offline clients as well.
That's okay, though.
When I weigh the benefits of making a decent living as a copywriter against the benefits of being as creative as I want (but going for months without pay) getting paid wins every time.
Sure, I may daydream for a few minutes about this pet project, or that one – but in the end, work for my clients comes first. That's as it should be, I think.
What about you?
Do you do your best work for others? How do you feel about that?
Contents (c) Copyright 2008, Laura Spencer. All rights reserved
Image Source: www.sxc.hu