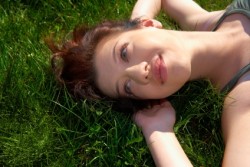 Is it possible for a freelance writer to get too comfortable?
I believe that it is. In fact, I think that's where I've been recently.
My business is providing a comfortable income for me. I have some good clients who give me repeat business on a regular basis. I know how to do my work and I know how to do it well.
It sounds ideal, right?
Yet something has been missing.
Call it challenge, call it expansion, call it whatever you like. My recent review of the Unlimited Freelancer opened my eyes to a few areas within my business that I should address.
You've already seen that I've updated this blog. Here are a few other things that I hope to explore this year:
Residual income
E-book publishing
Local writing
Have you also grown complacent in your freelance writing? Have you explored any of the previous areas?
Share your experience in the comments.
Contents (c) Copyright 2009, Laura Spencer. All rights reserved.
Image Source: http://www.stockxpert.com/