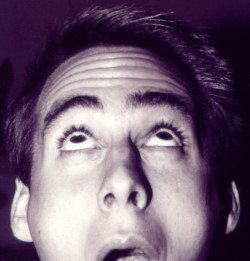 This is a question that I've been mulling over for the past month or so, ever since it came up in a discussion with a colleague.
I currently (as of 2008) wear two hats. I blog (not only here, but also at Business and Blogging, Freelance Folder, OpinionMom, and Work From Home Momma). I write/edit (training materials, technical documents, and web content).
The two hats are really very different.
Blogging leaves me with a sense of giving something back. Writing is personal. When I write a blog post I'm sharing a piece of me. However, blogging is often a lot more work because you are never done when you are blogging. You write and publish a post, but that is not the end. You must check back and answer commentators. You must participate in social media. You will worry about statistics. All this for . . . well, usually not very much money at all.
Writing/editing leaves me with a since of accomplishment. When I finish a project and turn it in, I'm done. Writing can also be challenging since I often am assigned to write/edit on topics that stretch me. Writing also pays quite well. However, it's not at all personal.
Until a year and half ago, the answer to this question was very clear. I didn't blog at all – freelance writing was my entire business.
From a financial perspective, I must always place more emphasis on the writing portion of my business since it pays the bills. I'd definitely miss writing if blogging were all that I did. Recently, I've been wondering if I'm spending too much of my day blogging. However, I know that I'd miss blogging if I quit.
I know that both writers who are primarily writer/editors read this blog along with writers who are primarily bloggers.
Which are you, and why?
Contents (c) Copyright 2007, Laura Spencer. All rights reserved
Image Source: www.sxc.hu