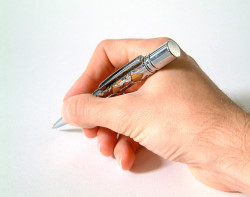 This is the business side of freelance writing that we don't like to talk about very often.
We should talk about it, though. Talking about it can be the difference between success and failure.
The truth is: freelance writing is risky. Any time you accept a project, there's risk associated with that project.
We've all read the "horror story" posts where a writer does a huge amount of work. When the writer submits the work and asks for payment, the client vanishes.
Would a contract help in such situations?
As a writer, can you afford to have a contract drawn up? As a writer, can you afford not to have a contract?
This is the topic being discussed at my latest blogging gig. Here's the post: Do You Need a Contract For Freelance Work?
Why not join the discussion?
Contents (c) Copyright 2008, Laura Spencer. All rights reserved