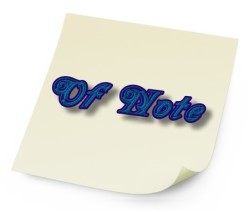 Have you ever gotten something that you thought you'd really like, only to misplace it before you had the chance to really examine it?
Well, that happened to me with Rogue Ink. I found the site a few weeks ago and pasted the URL into notepad and minimized, thinking I would look at it later. Unfortunately, my computer locked up and I had to reboot and I lost the URL before I could look at the site.
That's why I was delighted when I ran across Rogue Ink again today. Rogue Ink is the web home and personal blog of writer Taylor "Tei" Lindstrom.
Most of Taylor's posts are written in a rambling conversational style that is both easy to read and interesting. Did I also mention that she includes a lot of humor?
In this recent post, for example, Taylor explains why she likes to work on weekends. And you've got to love a post titled Finding Your Client's Voice. Hint: It is Not In the Fridge.
If you got the time and inclination to both learn something and be entertained, then this is the blog for you.
Last week's blog "Of Note" was Swan's Blog. You can read my review here.
Note: If you're consistently posting great information and haven't seen your blog featured in Of Note yet, I apologize. I'll probably find you soon. I know there are a lot of great blogs out there; I discover more new ones each day. (So many blogs, so little time.)
Contents (c) Copyright 2008, Laura Spencer. All rights reserved