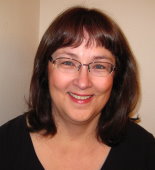 You can hire Laura Spencer from WritingThoughts for your next writing project.
Unsure If You Need A Professional Writer?
Here are ten reasons why you need a professional writer.
Contact me today to receive a free custom proposal for your next writing project.
Here at WritingThoughts we offer a variety services including:
Web Content. We can create effective and engaging web content. Web content rates begin at $50 for the first 100 words, with a lower price for each additional 100 words.
Marketing Documents. From press releases to sales letters to landing pages, WritingThoughts can help you with your marketing documentation needs.
Copywriting. Do you have other copywriting needs? We can help you reach your target audience with copy that's clear and concise.
Editing. We provide a variety of editing services, ranging from simple proofreading to more extensive editing.
Curriculum Development. Train your staff or clients with user-friendly and effective training guides. We can create effective and professional custom training materials to your specifications using the information that you provide.
Technical Writing. Do you need to create online help or reference manuals? You've come to the right place. Laura will put her extensive experience and training in Technical writing to work for you.
Other Writing Needs.
Don't see your writing need listed here? We may still be able to help you, use the comment form below to schedule a call.
New Clients Policy
Note: For ALL new clients 1/2 of the total project amount is due BEFORE work can commence. This requirement is lifted once I have completed and received payment for three projects in a single category.
Rush Jobs
Do you have a rush job? My rush job policy can be found here. In addition, I may refer you to another qualified writer or offer to select a qualified writer for you and oversee their work.
Meeting Fee
The initial meeting is always free. Two one-hour meetings are included in in most price quotes unless otherwise specified. Additional meetings are billed at an hourly rate.
Revisions
Unless otherwise specified, the price quoted included one revision. Additional revisions cost extra.
Minimum Project Price
I do not accept projects smaller than $100.00.