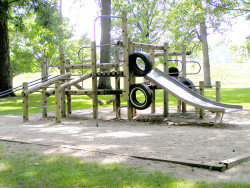 Edited to Add: One of my readers informed me that this site may have risque advertisements. I didn't see them when I visited the site, most likely because I have most pop-up ads blocked on my computer. I apologize to any readers who may have inadvertently been exposed to such content. I've removed the link.
To be honest, most online games don't tempt me much. I'm just not into "shoot-em up" type games.
All that has changed now!
Last week I accidentally discovered the Language is a Virus website (via StumbleUpon) and found myself hooked.
The site provides ample opportunity to play with words and even a place where writer hopefuls can publish poems and stories.
Truthfully, I haven't explored the entire site. I've wasted spent most of my time on the site in the section titled, "Widgets to Cure Writer's Block." Somehow, generating character names for stories that I will never write and using the various poem generators to create verse is strangely addictive.
Anyway, I thought I'd share the site with all my writing friends because I know that, like me, you are always looking for ways to avoid work overcome writer's block.
Enjoy!
Contents (c) Copyright 2008, Laura Spencer. All rights reserved
Image Source: www.sxc.hu
Tags: distractions, games for writers, sites for writers, writing generators