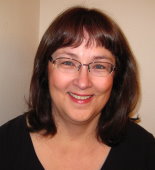 You need to develop some training materials, but no one in your company has time to pull them together.
On the other hand, perhaps this is you:
You've been planning to write that copy for your website or business for weeks. You know what you want, but finding the time to write it is another story entirely. You're so very busy.
Or, this might be your situation:
You've got a draft of your e-book almost ready to publish, but you know that it needs something. A good proofread would be nice. You'd also like someone to read it and make constructive suggestions.
Or, this:
You need some copy written for your website or your business. You know the basics of what you want to communicate, but you just can't seem to get the words right.
Finally, maybe you can relate to this scenario:
You know that your website or business needs some copy, but you're just not sure what to do about it.
If any of the previous scenarios describes you, then you are in luck.
You have reached WritingThoughts, the blog space for freelance writer, Laura Spencer.
Laura Spencer is a freelance writer with over 24 years of writing experience. Laura has managed her own writing business since 2002. Laura's current writing specialties include: business writing, copywriting, and web content.
Laura is able to draw from her varied and diverse writing background to offer the type of writing and editing that your business needs. She can meet the copywriting needs of your website or business. She can provide web content, SEO optimized, blog posts, press releases, and more.
Laura is also available to update and add polish to your existing business copy, your website, or your blog. In the past few years, Laura has published over 1,400 articles and blog posts online. She will put that experience and expertise to work for you. You can see some of those articles and blog posts here.
Projects requiring research or financial knowledge are no problem either. Laura Spencer also creates study guides and final examinations for a continuing professional education company and provides writing and editing services for a book production facility.
Before 2002, Laura worked for several Fortune 500 corporations developing online help systems, technical documentation, and training materials. Awards received include: an award of merit and an award of achievement from her local chapter of the Society For Technical communication. The awards were for work done on organizational newsletters that she edited.
If you would like a free estimate for your writing project, use the comment form below to get in touch.
Learn more:

Disclosures
Current clients include DesignM.ag, FreelanceM.ag, and Vandelay Web Design.
In the past, I've written regularly for Freelance Folder, DzineBlog, Know More Media, Everything PR, Freelance Writing Jobs (under Deb Ng) and b5media. I've also written articles for various other sites.
From time to time, I accept materials (such as books) for review. I only write about such materials IF I believe that they are of interest to the readers of this blog. These instances will be labeled within the post.
In the past, I have written a handful of paid posts. Again, these will be labeled within the post.
Some posts may contain affiliate links, such as my e-junkie or Amazon link. These will be labeled in the post.
From time to time, this blog runs Google Adsense advertising. The products and services depicted in the Adsense ads are chosen by Google.
You can read more on my disclosure policy here.