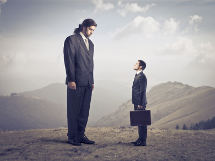 How long should a blog post be?
In the past year, content specialists have cited the benefits of longer blog posts. By longer, they typically mean more than 2,000 words in length.
According to experts, longer posts solve a lot of problems that web owners and small businesses face. Apparently, longer posts can improve your site's search engine rankings, engage more readers, and generally drive more traffic to your site.
It sounds like the solution to all your problems, right?
Many website owners have jumped on the long blog post bandwagon, some without thinking about it. Are they right in doing so?
In this post, I'll take a closer look at longer blog posts and their effectiveness. My goal is to provide the information you need to make and informed decision. At the end, I invite you to share your own experiences.